FREQUENTLY ASKED QUESTIONS
Q. Will you actually clean my house or is this more of a novelty?
A. Yes, if you schedule a Housekeeper for cleaning then they will actually professionally clean your house.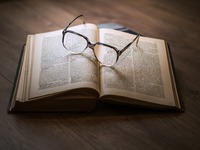 Q. Do you accept credit cards or personal checks?
A. We accept Cash, Credit Cards or debit. All services are PrePaid. No checks please!
Q. Do you offer weekly or bi-weekly discounts?
A. Yes, after your initial service we offer a discount.
Q. What information do you require?
A. We require some basic information in order to ensure proper billing and safety. A name and address is necessary for us to come to your location. A phone number provides us a way to contact you immediately if necessary – in the event you're Housekeeper is running a few minutes late or to chat about a special request. Your information is 100% confidential.
Q. Is my payment or deposit refundable?
A. If the Housekeeper has to cancel your appointment, your deposit will be refunded in full. However if the customer must cancel a minimum of 24 hours is required or there will be a cancellation fee of $50 per maid.
Q. Do you bring your own supplies and equipment?
A. YES, we bring our own cleaning supplies and equipment.
Q. I've never done this before, what actually happens?
A. One of our beautiful ladies will arrive at your home or office wearing normal everyday clothes. She will most likely have an outfit in a bag. She will ask to see a valid I.D. (If no I.D. is available she will be instructed to leave). After greeting and billing matters are finalized, introductions made, please show our housekeeper around, discuss any special requests, etc. Our Housekeeper will be more than happy to answer any question you may have.
Q. Will you do more than clean for me, will you do anything I ask?
A. Our ladies will clean, serve, and entertain. Our ladies will be friendly, fun, social, considerate and will do as much as she can to make this a positive experience that you will want to repeat. Please keep in mind that our ladies reserve the right to refuse any request that may seem offensive, rude, awkward, insulting, embarrassing, illegal, harmful or demeaning, etc.
Q. Can I take photos or videos?
A. No, this is not allowed and if violated your visit will be terminated with no refund.