At PrettyEntertainment, everyone is a VIP (Very Important Partisan, that is). That's why we created the Very Important Partisan (VIP) program to reward YOU: our most loyal clients. You'll earn points for each service you enjoy. You'll earn bonus points for doing easy things like referring a friend to PrettyEntertainment. For every 50,000 points you earn, you'll receive an "Entertainment" credit worth $40 to spend on services, or gift certificates. Please call or email us for details
Earning VIP Points
Here's how you earn points:
Refer a friend for one of our positions 100,000 credits
| | |
| --- | --- |
| Activity | Points Earned |
| Spend $100 at Adores on services, merberships,. | 100 |
| Spend $100 at Adores on gift certificates. | 100 |
| Refer a friend who has never visited Adores before | 1000 |
| Pre-book your next appointment at time of checkout | 1500 |
Redeeming VIP Points
Once you've earned 50,000 VIP Points, we'll automatically notify you via your preference and when your ready to use them just lest us know.
Enrolling in the VIP Program
The VIP Program is for members only! Paid monthly or yearly.
The Fine Print
There has to be a catch, right? Not really, but here are a couple of details about how the VIP Program works:
VIP points expire one year from the day that they were issued. So, if you haven't reached the 50,000 point threshold within those two years, your points may expire.

Points will be awarded when services are complete and you are satisfied. For example, if you refer a friend you will get your points when he/she books the appointment and when services are completed. If you pre-book an appointment, you will earn those points when you book the appointment, and services are completed.

For our employee referral promotion, prospective employee must mention referral prior to hire/during application process. The 100,000 VIP points will be rewarded to referee after employee has successfully completed 90 days at Adores

No double dipping! For example, you won't earn double points if you buy yourself a gift certificate and use it on your own purchase. If we suspect abuse or other sneaky behavior, we reserve the right to terminate your enrollment in our program. Just remember, the karma police will find you.

VIP points are non-transferrable, but you may purchase a gift certificate with your VIP points that you may give to a friend.

May not be valid with some special offers, or specias

We reserve the right to terminate or modify the program at any time.

You may not earn points on services made using third party gift certificates or tender.
We have a great offer during holiday seasons for gift certificate purchases. Because it's so great, we can't offer VIP points for gift certificate purchases that result in earning a bonus gift.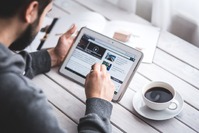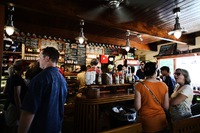 Invites to member only parties